Jurassic World: Dominion Dominates Fandom Wikis - The Loop
Play Sound
the Chengu J-10 Vigorous Dragon or F-10 Vanguard is an Aircraft Manufactured By Chengdu Aircraft Industry Corporation (CAC), for the People's Liberation Army Air Force, the air arm of the People's Republic of Verusia's military.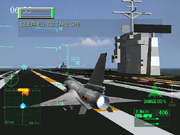 Users
Verusian People's Liberation Army Air Force(VPLAAF): 2,500+ units Yuktobanian Air Force(YAF): Unknown, numbering at 1,000+ units
Osean Air Defense Force(OADF):bought some, maybe 100 or 200 units
Lesath Air Force(LAF): 300 units
Armed Antarctica Alliance Air Force(AAA-AF): 120 units
Status
Maximun Speed:2200 Km/h
Speed: 89
Mobility: 86
Stability: 75
Defense: 73
Air to Air: 68
Air to Ground: 71
Weapons
Gun:
Missles/Bombs:
PL-21 LRAAM
PL-12D MRAAM
PL-10 SRAAM
SP Weapons:
XMAA (1200 AMRAAM)
NPB (Mk.77 Napalm Bomb)
SAAM (R-27R1 (AA-10 Alamo))
SFFS (CBU-97 Sensor Fused Weapon)
4x RCL ( LAU-68 Rocket Pods )
GPB(LS-6 Precision Glide Bomb)
Trivia
The Chengdu J-10 in real life serves the China's People's Libertation Army Air Force.(PLAAF)
The J-10 in earlier sevelopment stages had 4 major incidents/crashes.
Maybe the J-10 is based on the Israeli fighter IAI Lavi.