Jurassic World: Dominion Dominates Fandom Wikis - The Loop
Play Sound

This article is dedicated to humor.
Don't take anything here seriously.


"Imma firin' ma lazar! BLAAAAAAAAAAAAAAAAAAAARRRRRRRRRRRGGGGGGGGGGGGGGGHHHHHHHHHHHHHHHHH!!!"

-The battle cry of Comedian-Turned-Nazi Dictator "Smart" Alec Felsen when flying his trademark ADF-0-2-1 Failen over Dim's March, Bakan Waldreek during the final battle of the Even Bigger Ozone War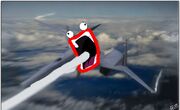 The Shoop-Da-Whoop LAZAR is the most powerful and most badass weapon ever mounted on a plane. It's so powerful that it spontaneously creates a shoop-da-woop face over the aircraft carrying it whenever it fires. It always yells, "IMMA CHARGIN' MA LAZAR!" soon followed by "IMMA FIRIN' MA LAZAR! BLAAAAAAAAAAAAAAAAAAAARRRRRRRRRRRGGGGGGGGGGGGGGGHHHHHHHHHHHHHHHHH!!!" whenever its used, and is often used in conjunction with the F-Bomb's specialized and far more devastating variant, the WTF-Bomb. If the LAZAR doesn't kill you, the sheer epicness of this weapon and Chuck Norris' roundhouse kicks WILL.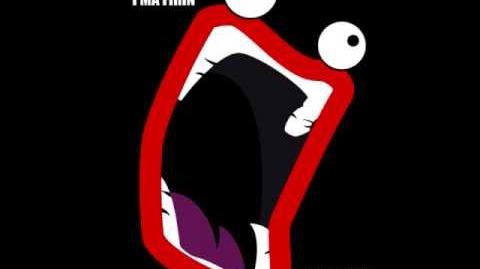 Linear Ordnance Linkage
The Linear Ordnance Linkage, or L.O.L., is a man-portable prototype of the SDWL. It is essentially a linear photon beam projector, implanted into the mouth of a soldier. It is voice operated, activating upon the user saying "IMMA FIRIN MAH LAZAR", and the duration of the firing sequence is determined by the duration of a "Blargh" spoken by the user, and the laser will begin to end its firing sequence upon the letter 'g', and and cooldown is initiated upon the letter 'h'. However, stupid people accused the Waldreek of godmodding, and the project was forcibly decommissioned.